Now that everyone is home safe a-bed, I thought I would go through the season and give you all my impressions of why it went so well, and what worked and what did not.  Overall, this was the most spectacular deer camp we've had.  Everyone got their buck. Everyone got  a doe.  We saw a lot more bucks than usual. There was a lot more rutting activity than we expected.
Pre-Season
This year, we pulled all the aging buddy stands out.  Campground was the only one we replaced.  We had not hunted at Newstand in several years.  The main reason why was that it was meant primarily as a bow stand.  It's main drawback was that it overlooked the steepest ravine on the farm.  If you shot something, it was going to be a hard slog getting it out.  Garbage pit had not produced a deer in years. However, the new Blackberry stand, just 100 yards away has been one of the hottest.  Again, it was bow-centric stand covering a chokepoint behind the treeline.  Blackberry is a rifle-oriented stand that covers the field where the deer feed. Surprisingly, Blackberry is producing some rather close encounters.  A lot of deer we see at Blackberry are coming within 5 yards.
To replace the old stands, we put in three new blinds.  Lazy Boy, a ground blind overlooking a shallow ravine  will probably pay off, but it did not this year.  It was the only deep woods/short range addition we made.   Fort Apache was a good idea with not enough time to develop. I took the leftover wood and built a V-shaped blind just behind the house.  I got two chances to sit in it before season.  Both showed promise.  However, heavy rain and wind wrecked the last-minute tarp roof and I never got a chance to repair it during season.  The idea is good.   It needs a roof and a back.  I don't think SuperCore ever sat at S-10 this year. He spent most of his season going to the Jagendehutte.
Hollywood
The magnum opus from this year's stand and blind projects was Hollywood.  It started life as 10-foot tower blind, but got shortened to 8 feet the day we put it up.  8 feet was plenty high for the site.  The top shooting rail is about an inch too high, but that will be simple to lower.   I will leave the camo blind just the way it is.  The 5X7′ dimensions are too big for one hunter.  However, it will work great with  a daughter or grand daughter along.  Hunting solo out of a camp chair as I did, I found that I picked one side and hunted that, occasionally turning my head to cover the other.  With the camo burlap wrapped around at a height of 40-inches, the deer could only see the top of my head at 80 yards. Closer than that, nothing showed.
. . . except for the space at the ladder, which was wide open.  Yes, I did get busted twice in one day.  Once by a doe  at under 50 yards directly downwind, and then again a few minutes later by a young doe that walked right up and stared at me through the hole.  Both of them made it out into the field a few minutes later, albeit 50 yards further down the field– thinking they would sneak past me.  That is a funny thing about whitetails, they always under-estimate the operating range of  the 30-06.
Hollywood gets two-thumbs up for placement, a  9.8 for design ( except a 7.0 from the Romanian judge)  and  double peanut butter clusters for execution.  Of course, I'm the only real judge and it's basically all me and mine, but the guy who dreamed it up did a good job for the guy that now has to hunt out of it. I would be the first to admit that has not always been the case. I also want to thank Angus, Moose, SuperCore, and Keith for all the schlepping and legwork.  I will probably build another tower blind just like it out at The Hand within the next couple years.    I would not hesitate to use the Elevator brackets again.  The set I had were leftovers from project years ago.  They are not cheap. A set of 4 cost $80-90 at Home Depot. However, they make a sturdy joint for the legs to the deck with no guesswork.
The Mauser From Hell vs. The Ruger Hawkeye
8X57 with 175 round-nose is potent deer medicine, but I would not go out of my way to try it.  The Mauser from Hell is turning into a decent deer rifle, but I could have bought a nice Ruger American Rifle in 308 WIN for a lot less money and suffering than I've thrown into this 8mm project.  It shoot minute-of deer. It handles well.  However, I still trust my Ruger Hawkeye in 30-06 more.   The MFH still needs work. I will free-float the barrel, and if the accuracy stays within reason, I will replace the safety with something that works with a gloved hand and a scope.  I wanted a project rifle.  I got one.  I don't want to knock custom Mausers from the Sixties. However, this piece is an example of what a DIY step-barrelled K98 put in a new stock ends up being.
By comparison, My Ruger Hawkeye in 30-06 cost $800 in 2014. I added $100, buying a wood stock. It grouped less than an MOA with the first practice loads.  I run 2 rounds through it every October and take 2 deer with it during season.  Since the first bit of breaking-in and all completed, I have run less than 25 rounds through it in 4 years and have killed 7 deer with it.
It is the Third Reich vs. Bill Ruger and Yankee Ingenuity on this one and Bill wins.  The 165 grain Hornady SP's I shoot out of the Hawkeye have a higher velocity and drop deer most assuredly.  Granted, most folks say that's a bit of overkill.  165 grain is what I tried first and it worked.  The 170 Hornady round nosed came out of the Mauser from Hell with less velocity, less recoil, but a lot more arc. I had to try 3 different bullets and subject the barrel to arm-numbing cleaning to get it to shoot a 2 inch group.  As they are, Inside 200 yards, a deer will not know the difference. However, the MFH took years of work, and gobs of money to get it there.
The Hawkeye's design is an updated version of the Mauser Brothers 1898 design. It too has Controlled Round Feed. However, it has a 3-position safety that is built  to work with a scope.  The Mauser had to be D&T'd for a scope, and it got munged up along the way, causing it to earn the MFH moniker.   Bill Ruger's integrated ring system is much simpler.  I added a $100 Timney trigger to the MFH and it comes close to the Hawkeye. The Hawkeye's trigger is one of the best I  have ever shot. If I had any sense, I would stop monkeying around and hunt with the Hawkeye excluseively, but I am a bit of a looney when it comes to deer rifles.
The Hirshwagen
My old S-10 with the winch on the front was an invaluable tool for reaching down into Hootin Holler and pulling out SuperCore's buck.  I hope I can squeeze some more years out of it.  It is especially handy now that we have the L-Evator .
Midway
We celebrated the 9th deer season at Midway.  I filled both my tags from it.  SuperCore filled his doe tag there as well.  We hardly ever see anything out the north window.  However, the Garden of Stone, out the south window added 3 more deer  this year.  That brings the total count to 18 deer–2 deer per season. Almost all have been taken out of a small patch of mystery forb, growing out in the middle. 120-200 yards away from the south window. We've also taken a bunch of turkey and a couple coyote from it.
Gear that Worked

I could not be happier with the chair I picked up from Sportsman's Guide this year: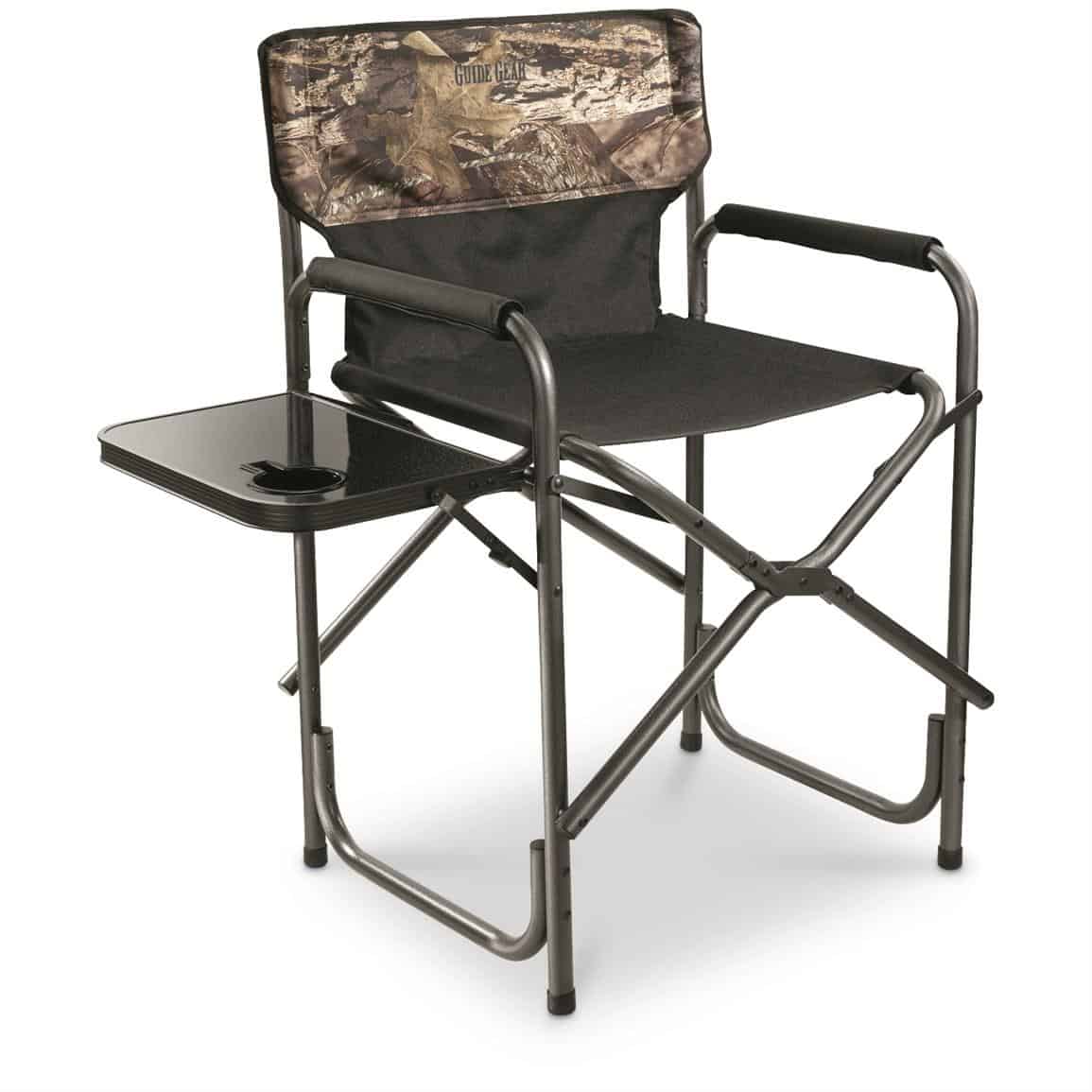 My one addition was using electrical ties to add two small rings to the left side armrest. This allowed me to attach a mil-spec map case to that side. It holds my thermos and my binos and my tablet.  I've added the same map case and ring-combination to the rifle rest on the buddy stand at Campground. It makes me wish I thought of it years ago. I put this fatman chair up at Hollwood.  The metal skids on the bottom slide silently on the decking.  I can get off my butt, still bent over and move this around to reposition it for a shot.  I practiced this with deer around before season.
An honorable mention also goes to the chair I picked up from there last year. I bought 2 last year, and this year I bought another when the price dropped to under $13.  This is what I use on the ground at Lazy Boy, S-10 and on the carpet I have down at Midway.  Both chairs support 500 lbs, and both hold be in my full Orange clownsuit get-up without feeling crammed.
Another  honorable mention goes to the LHR Redemption, now available as the TC Strike.  It is the first muzzleloader that has hit the paper at 100 yards with the first try with cast bullets. See First Looks. . . for details
I also have to mention my new Samsung Galaxy Tab E, replacing my older Tab 2 .  I have been bringing a small tablet out to the blind since 2012.  Before that, I would just bring a book. Books were bulky. This is about the same weight and size as a paperback.  There is enough battery in both of them to get through a 4-5 hour hunt.  The older 7″ and newer 9″ screens are much easier to read than a smartphone.  It also keeps my reading budget way down.  I spent several years reading the free stuff I could download from places like Gutenburg.org.
Lately I have been going through the .99-center Kindle editions at Amazon.  I prefer reading military history in the blind.  I spend most of my time with the wi-fi turned off, but if I want to grab an updated weather report, I just turn on the connection-sharing on my Samsung  smartphone and surf.  This is one piece of technology I have found that really improved my hunting.  It is quieter and less bulky than a book, and the tablet has more than paid for itself in its ability to access cheap reading material.
 . . .And Keeps Working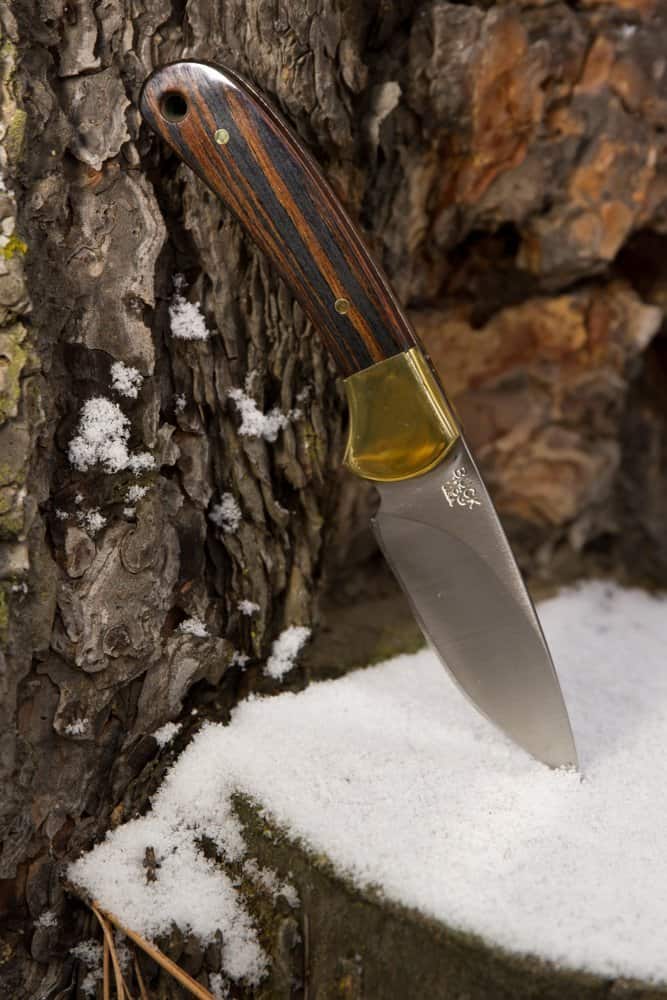 One gear standout worth mentioning again is my Buck 113 Ranger Skinner knife. It is still going strong. It did two deer and two turkey this year without sharpening and I can still shave with it.
Another is flashlight that went with me. It's a cheap Dorcy 3AA LED job that I have been carrying since 2015, in turkey and deer swaon. They are under $10 at Amazon. I've bought about a dozen so far. They are cheap enough to put everywhere around the house. They are waterproof and extremely bright. I also like how they clip to my gear bag, or the shooting rail.