Junior, my honorable #1 son, gifted me a book. I've already been through it several times, and it is super cool. I have been enamoured with old pictures of deer hunting for quite some time, ever since we got the farm.   Back then, I had all these bare walls to cover, and not a whole lot of budget.  I went online and downloaded every old hunting photo I could find and put them in cheap frames.  My surmise was that over time, our pictures of actual hunts would slowly replace the old stuff.  Quite a few of the pictures in this book happen to be on my walls. This book tells the story behind them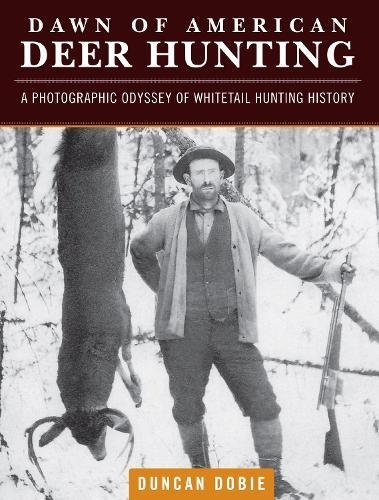 A lot of the pictures from before 1900 show fellows with converted flintlocks.  That means that a lot of the rifles that were around at the founding survived a hundred years or more.  Also, if you are into old lever actions, this is your book.  The modern bolt action deer rifle really does not appear until much later.
I am going to buy an accessory for this book– a stereoscopic viewer.  A lot of the pictures are stereographs, and with a proper viewer, they should produce the 3D effect.
"Dawn of American Deer Hunting"

,